Regular price
Sale price
$40.00 USD
Unit price
per
Sale
Sold out
Our wooden wick dough bowl is by far the best seller! Plant-based, hand-poured, and clean burning! 
You'll love listening to the relaxing sound of the three crackling wooden wicks as you sip a cup of tea and relax. With over 70 hours of burn time, you'll be enjoying this one for awhile! You're going to want more than one…. so go ahead, grab one for every room - we did!
(You are purchasing a product similar to those in the picture, bowls will vary. )
Burn time
(please note - Every dough bowl is unique and one of a kind - burn times will vary. )
Dough Bowl | approximately 70 hours
Why coconut soy?
We choose coconut soy for its beautiful creamy appearance and clean burn - not to mention it's renewable, sustainable, and non-toxic!
How do we choose our wooden wicks?
All candles contain eco-friendly, all natural, and FSC certified crackling wooden wicks ( FSC certified means they are sustainably sourced, maintaining the eco system from where they are harvested).
How big are the bowls?
Dough bowls measure approximately 1.5-2" deep x 5-6" wide x 9-10"long and contain 1-2 lbs of wax.
Baguette bowls measure approximately 1.5-2" deep x 5-6" wide x 18-20" long and contain 2-3lbs of wax.
Please note that each bowl is unique, one-of-a kind, and hand-carved! We love this, however, bowls will vary from that in the picture!
My wax looks different, what should I do?
Wax may discolor or crack. This will not affect the burn of your candle.
My flame is too high, now what?
If the flames are too high, blow out candle, trim wick, and relight.
Disclaimer: NEVER leave a burning candle unattended! Keep out of reach of children and pets. Keep away from flammable objects. Recommended burn time is 3-4 hours each light. ALWAYS trim your wick before lighting! Place on a heat safe surface.
Can I light just ONE wick?
Please light ALL wicks in your bowl EVERY burn. This ensures the candle burns slowly and evenly.
Scent Descriptions:
Aloe + Moss- Breathe deeply and find your center with this light, calming fragrance. A spa-like experience with a calming medley of bamboo foliage, soothing aloe, and green moss.  Infused with essential oils of lemon and pine.
Apple Cider Donut- This delicious scent smells just like an apple fritter fresh out of the fryer, topped with sweet, sticky cider glaze.  Filled with spicy cinnamon, tonka beans, savory apple cider, and a sugary vanilla – You're going to want to eat it!
Apples + Cinnamon- A rich combination of juicy green apple, clove buds and cinnamon sticks creates this irresistible scent.
Bayberry + Silver Oak –  Tart berries and spicy nuances are awaked by notes of creamy woods and amber.  Did you know - Folklore from the 1700s suggested that if you burn a bayberry candle on Christmas Eve or New Year's eve, it will bring blessings of abundance in the coming year.
Balsam Fir- Our favorite Christmas scent! Like a walk in the woods on Christmas morning or your first fresh-cut Christmas tree. Fresh balsam and evergreen woodlands conjures up a rich, boundless world of adventure, happiness, and celebration. You're sure to want more than one!
Black Amber + Lavender- Exotic Egyptian amber, elegant French lavender, black myth, and sage create this warm and earthy fragrance. 
Black Pepper + Birch - An oriental woody blend with cool spiciness. Containing sandalwood, patchouli, jasmine, mandarin, and black pepper.
Butterscotch + Bourbon- TOP SELLER! Rich, creamy butterscotch intertwines with the oak barrel aged notes of bourbon whiskey and fragrant, sweet vanilla to unite and enhance this delicious candle.
Cactus Flower + Agave- A bright, fresh blend of cactus flowers, agave, and light coconut. Balanced with a soothing base of sandalwood.
Caramel Apple - Delicious notes of sweet caramel, English toffee, and a touch of cinnamon sugar embrace notes of ripe, tart green apple and succulent pears dusted with maple and brown sugar.
Christmas Pear- A juicy blend of freshly chopped pears baked into a crust of ginger and nutmeg, a dollop of butter, some whipped cream, and topped off with fresh, delicious apple slices.
Cinnamon Buns- Sweet, gooey cinnamon buns rolled with a delicious, sugary, cinnamon-y butter…drenched with creamy vanilla bean frosting and sprinkled with pecans. This candle is so good you'll want to eat it!

Cranberry + Mandarin- A zesty scent that blends mandarins and golden oranges into a fruit medley of juicy cranberries and plums.
Crème Brulee- Creamy buttery milk based custard flavored with vanilla beans with a hard scorched caramel topping.
Gingerbread Man – A decadent combination of cinnamon, clove, butter, and nutmeg swirled with creamy caramel and topped with vanilla whipped cream.  This one is sooo good!
Hollyberry Garland- A rich combination of juicy blackberries and sweet orange peel, rounded out with the complex, earthy nuances of vetiver.
Flannel- A cozy blend of bergamot and mahogany with a delicate veil of musk delivers an amazing, room-filling fragrance experience. Deep and complex but refreshing and rounded. You'll want to snuggle up with this one!
Lemon Mint Leaf - Sparkling lemon peel and juicy orange are blended with fresh mint for an uplifting and bright scent.
Mahogany Teakwood- Cedar wood and oak wood intertwine with warm mahogany to create the perfect masculine scent for any season. Topped with hints of clean lavender and geranium, this perfect fragrance has plenty of depth and strength both men and women can't get enough of.
Mangosteen + Grapefruit -Bright and sweet. Ripe, tangy grapefruit and mangosteen- an exotic fruit that is citrusy and sweet with a hint of peach balance this perfect spring and summertime blend.
Marshmallow Pine- Among the fresh, clean scent of fir needle and pine sap, a baker's oven beckons warm spices, crisp baked cookie, powdered sugar and rich buttercream.
Nag Champa-Exotic and earthy, warm and woodsy, and lasts so much longer than a typical stick of incense!  An oriental blend of exotic flowers, spices, balsam and woods including patchouli, sandalwood and amber.
North Pole- Sweet peppermint swirled with rich, creamy vanilla – just like visiting Santa!
Oakmoss + Amber - This captivating, yet refined, scent begins with hints of orange, grapefruit, and an infusion of sage that enhance the natural, earthy fragrance of oakmoss. Oakmoss and Amber is sure to fill your largest room with a sensual atmosphere, while an intriguing infusion to more intimate spaces.  Infused with natural essential oils, including sage, lavandin, and orange.
Orange Sandalwood-A rich, intoxicating fusion of orange peel, clove and sandalwood create this balanced, therapeutic scent perfect for any season.
Palo Santo + Patchouli - I often get asked what MY favorite candle is… this is it!  Essential oils of patchouli and sandalwood are joined with complimenting notes of smoke, sage leaf, and exotic woods. The ultimate candle to encourage you to sit back, relax, and live in the moment.
Patchouli + Oud- Green sexy patchouli and woody sandalwood take the lead, quickly followed by the unmistakable scent of oud and rich resins.
Peach Cobbler-An intoxicating blend of fresh, juicy peaches and sun ripened apples, a hint of spice, all topped with sweet cream and a delicious buttery crumble 
Pink Hibiscus + Sea Salt -A tropical bouquet infused with juicy fruits and dewy greens. Pineapple, Apples, Melon, and Peaches sprinkled with sea salt and sugar. Summer in a candle.
Pumpkin Apple Butter- Crisp apples spiced with cinnamon and cloves blended with sweet, sensual jasmine and hints of vanilla.
Pumpkin Pecan Waffles – A mouthwatering blend of maple syrup, savory pumpkin, and golden waffles, covered with crushed pecans and sweet cinnamon butter. A little sweet - a lot delicious!
Rosemary Mint - Fresh citrus and cooling eucalyptus open this herbaceous blend. A shimmering rosemary accord is warmed with cedar and hints of green as the rich warmth of patchouli adds earthy undertones to the nature inspired scent.
Sandalwood Vanilla- Deep, rich sandalwood and creamy vanilla bean merge for a warm and woodsy aroma. One of our best sellers year-round.
Shimmering Snowflake- A delicious mixture of cool, iced apple mint, sharp black currant, white musk and vanilla beans. It's like walking in Winter Wonderland!
Sugar Cookie- Freshly baked sugar cookies with a touch of butter and sweet vanilla. Topped with creamy frosting and loaded with sugary sprinkles!
Tobacco Caramel - A subtly soft and slightly smoky scent that tantalizes your senses with notes of citrus, fresh tobacco leaf, and lavender woods. This warm fragrance finishes with a warm sweet caramel and delicate musk.  Infused with natural essential oils including patchouli oil.
Vanilla Pumpkin Marshmallow- Pure fall bliss! Creamy vanilla, fluffy marshmallows, and spicy note of pumpkin pie make this a fall favorite!  
Woodland Foliage- Crisp pine needles, rich fir balsam, sweet berries, warm spices, patchouli, and vanilla mingle together in this outdoor scentsation.
Share
View full details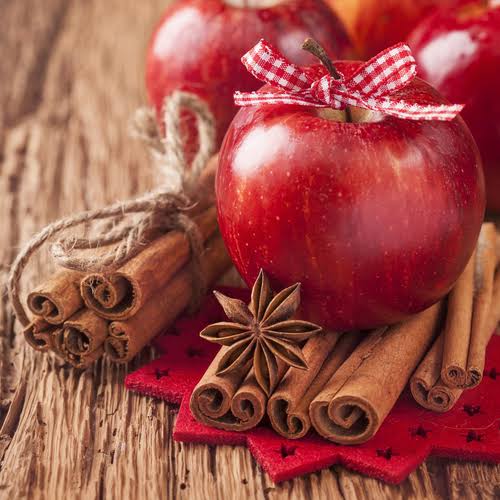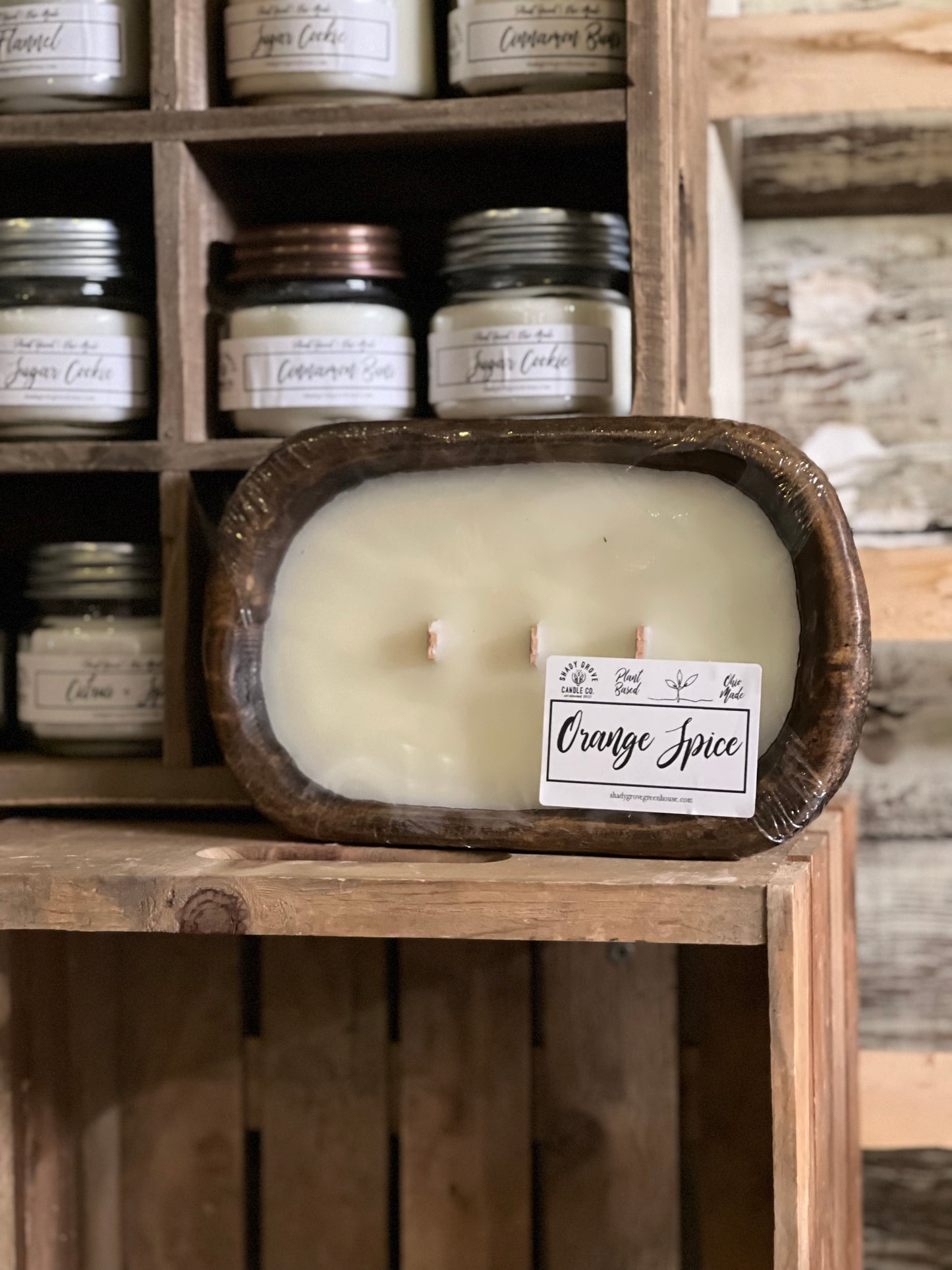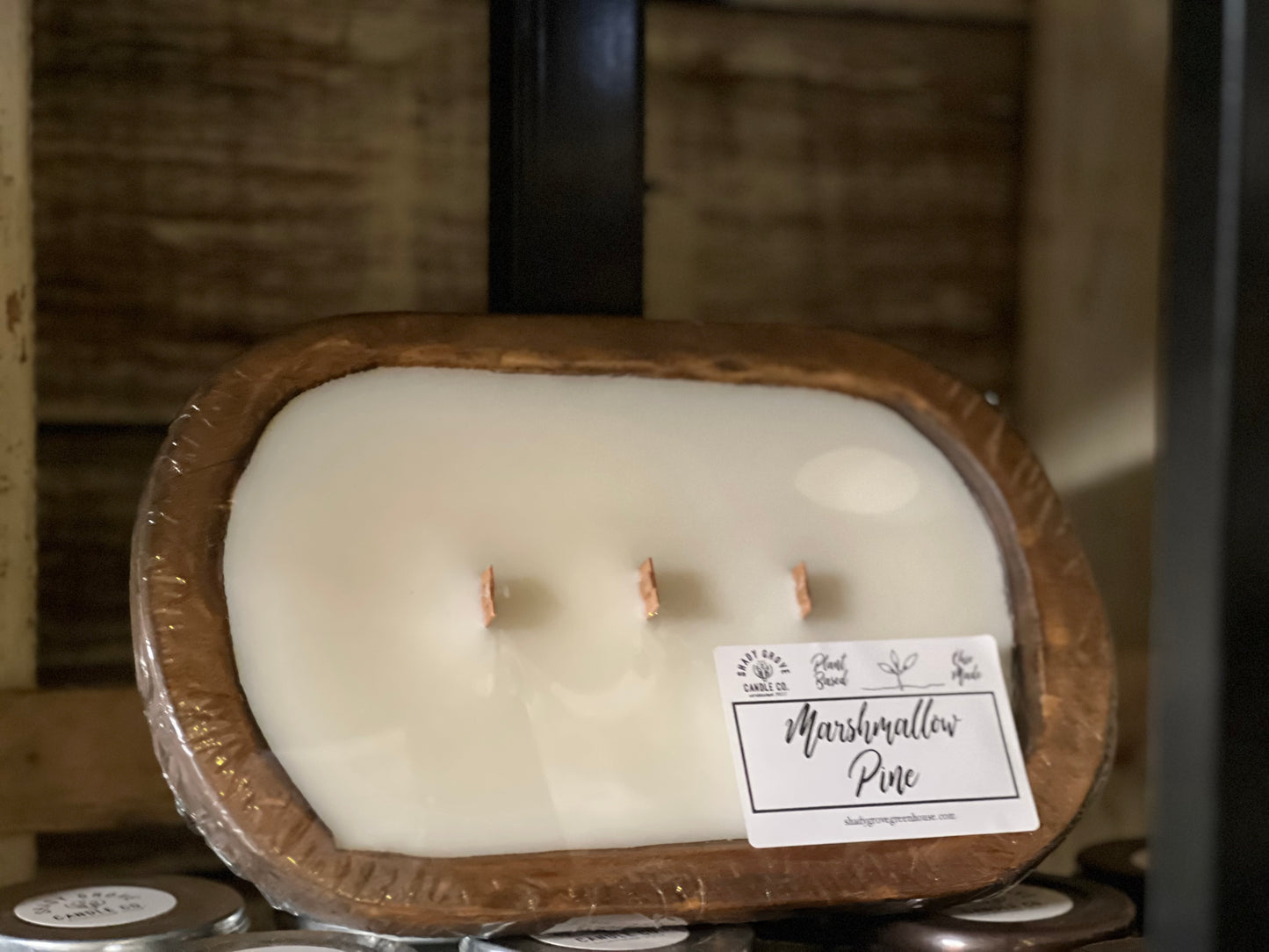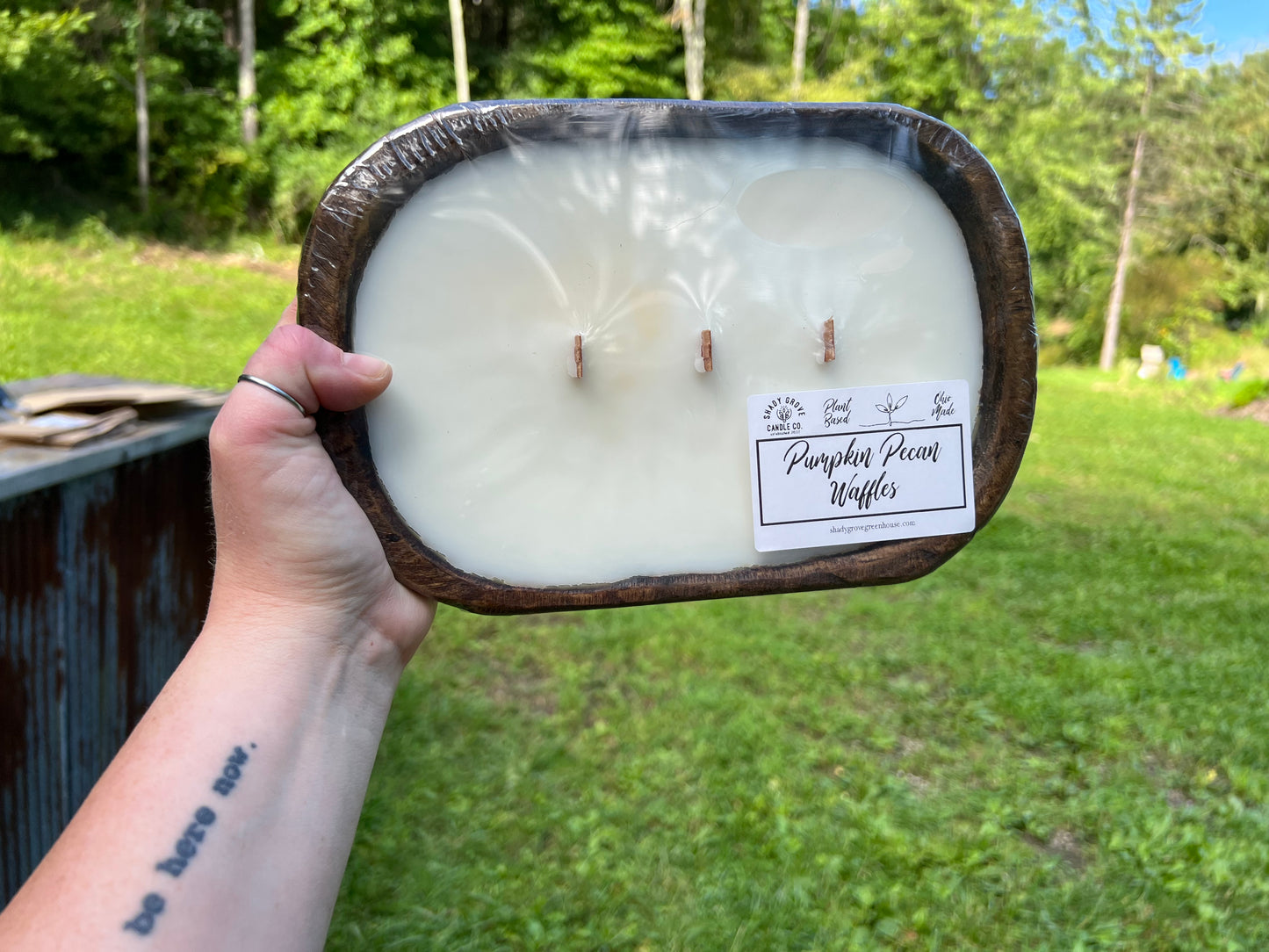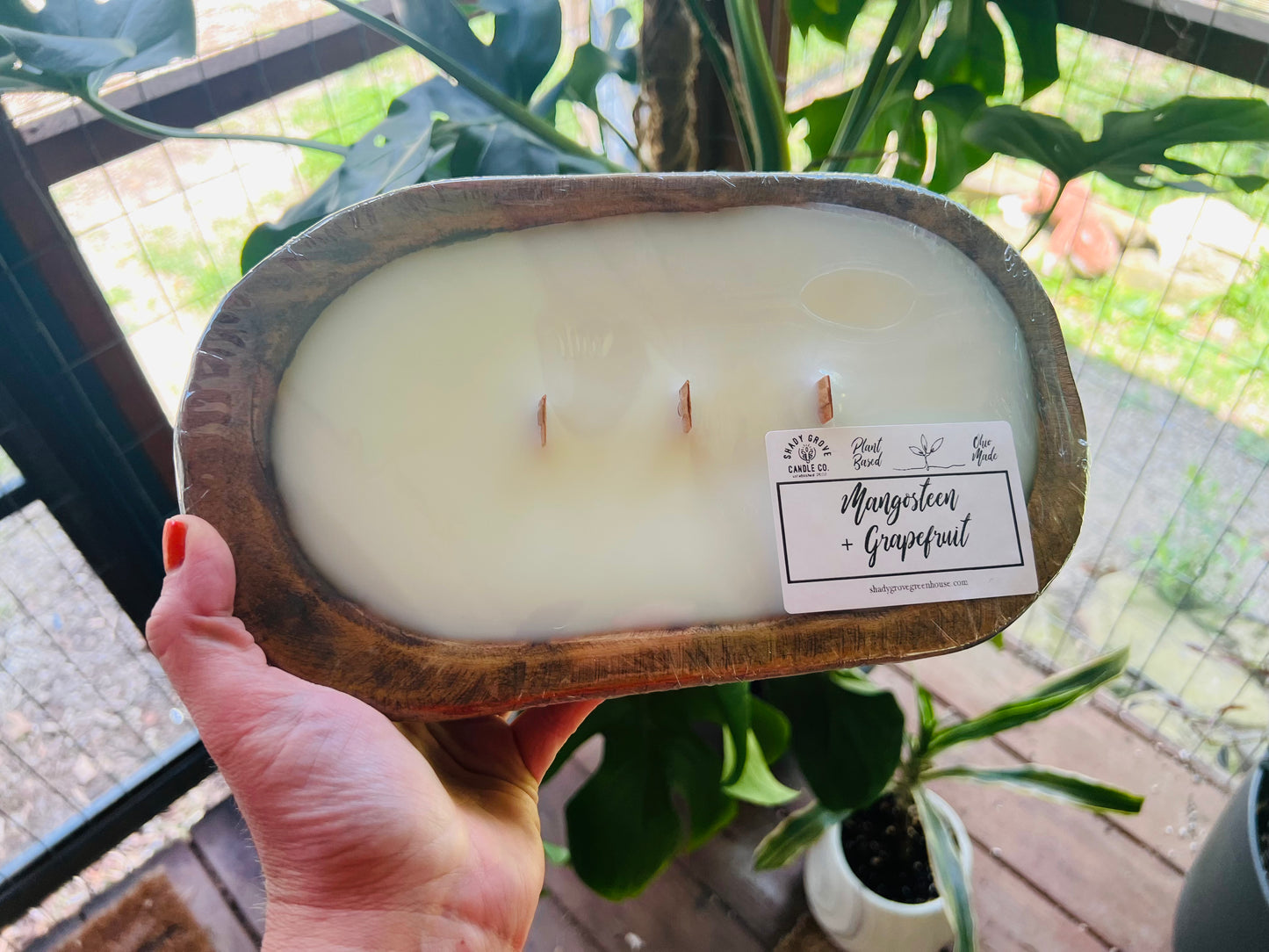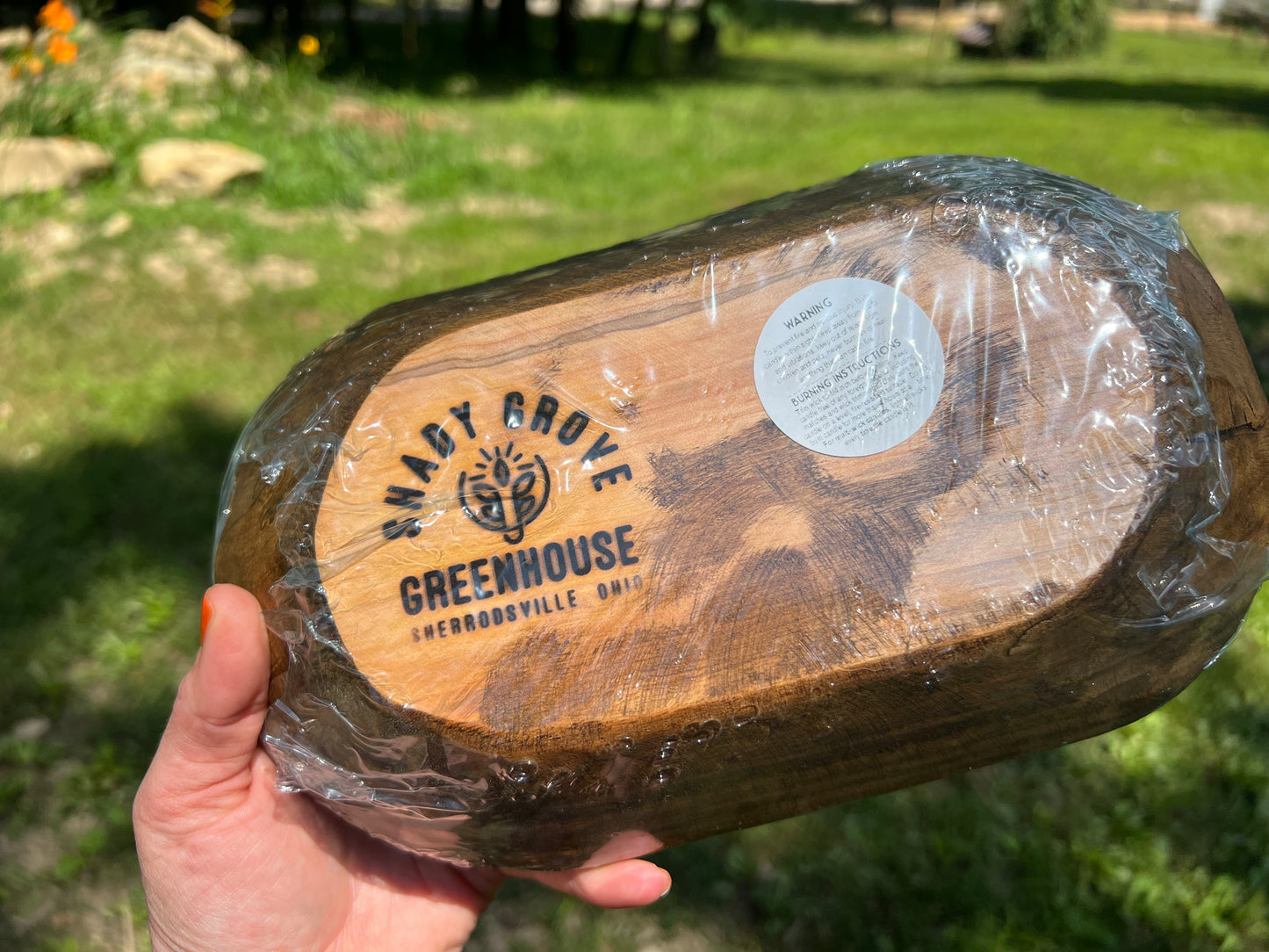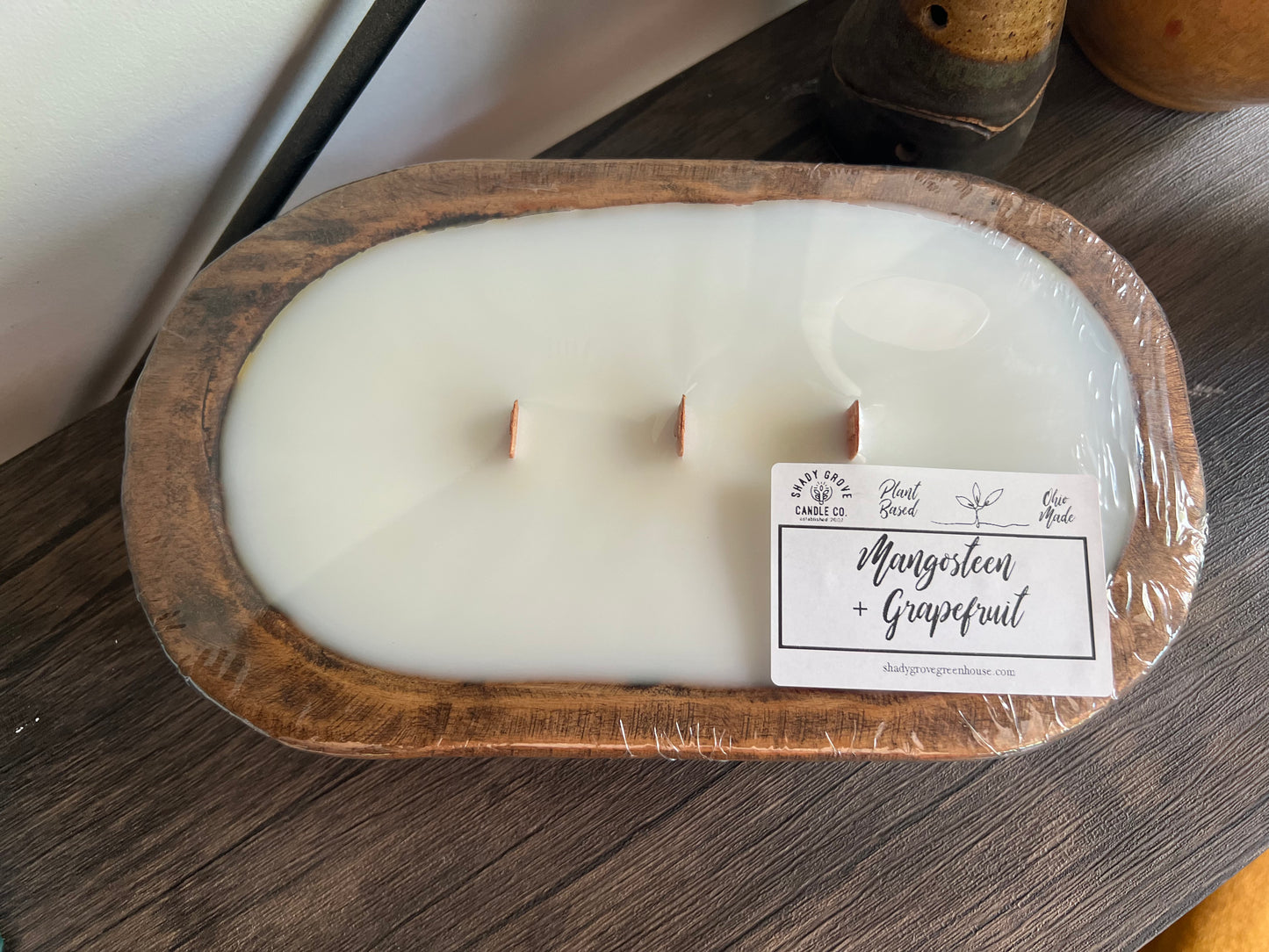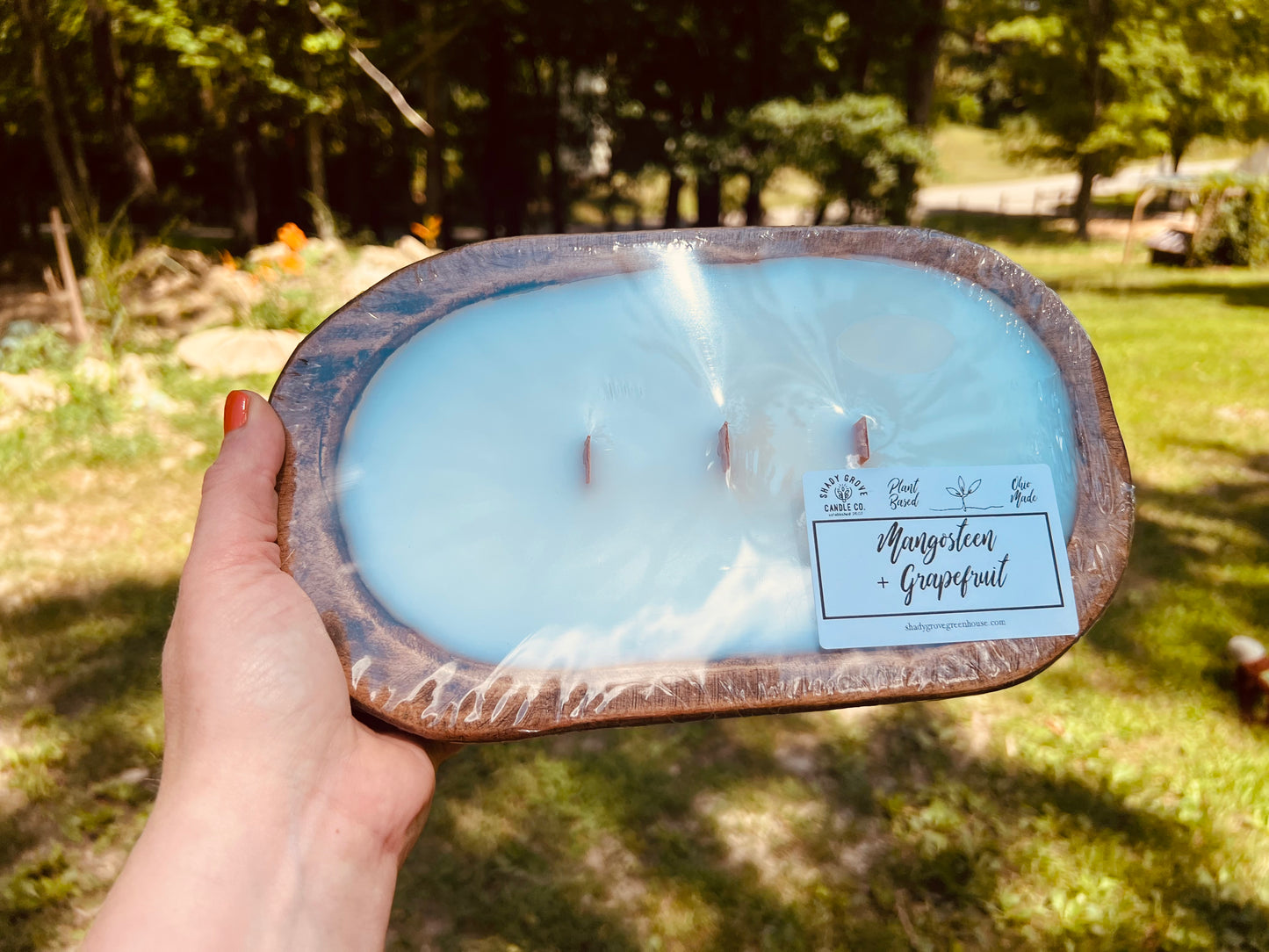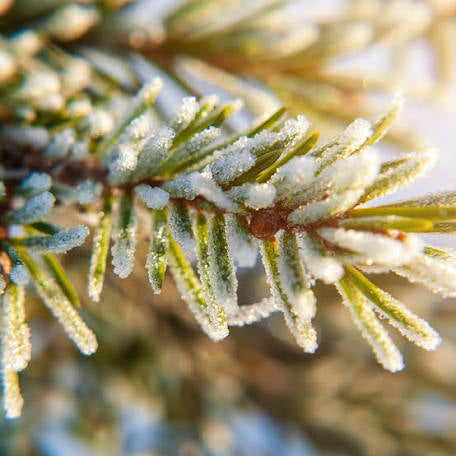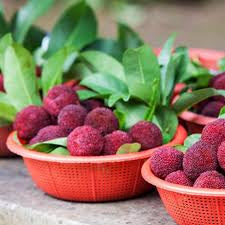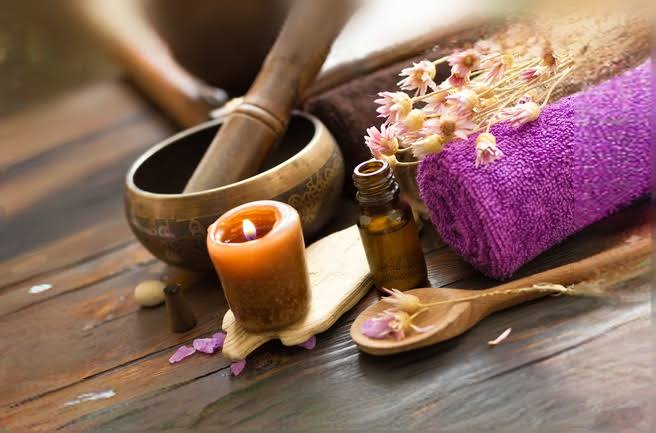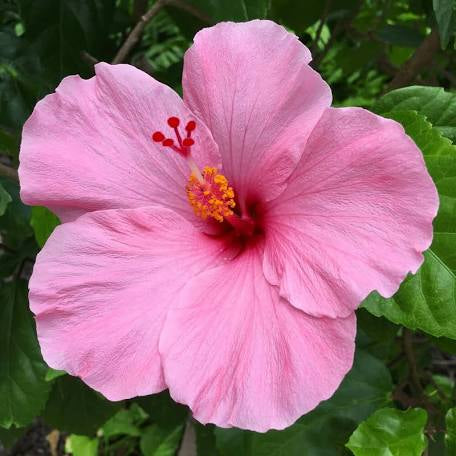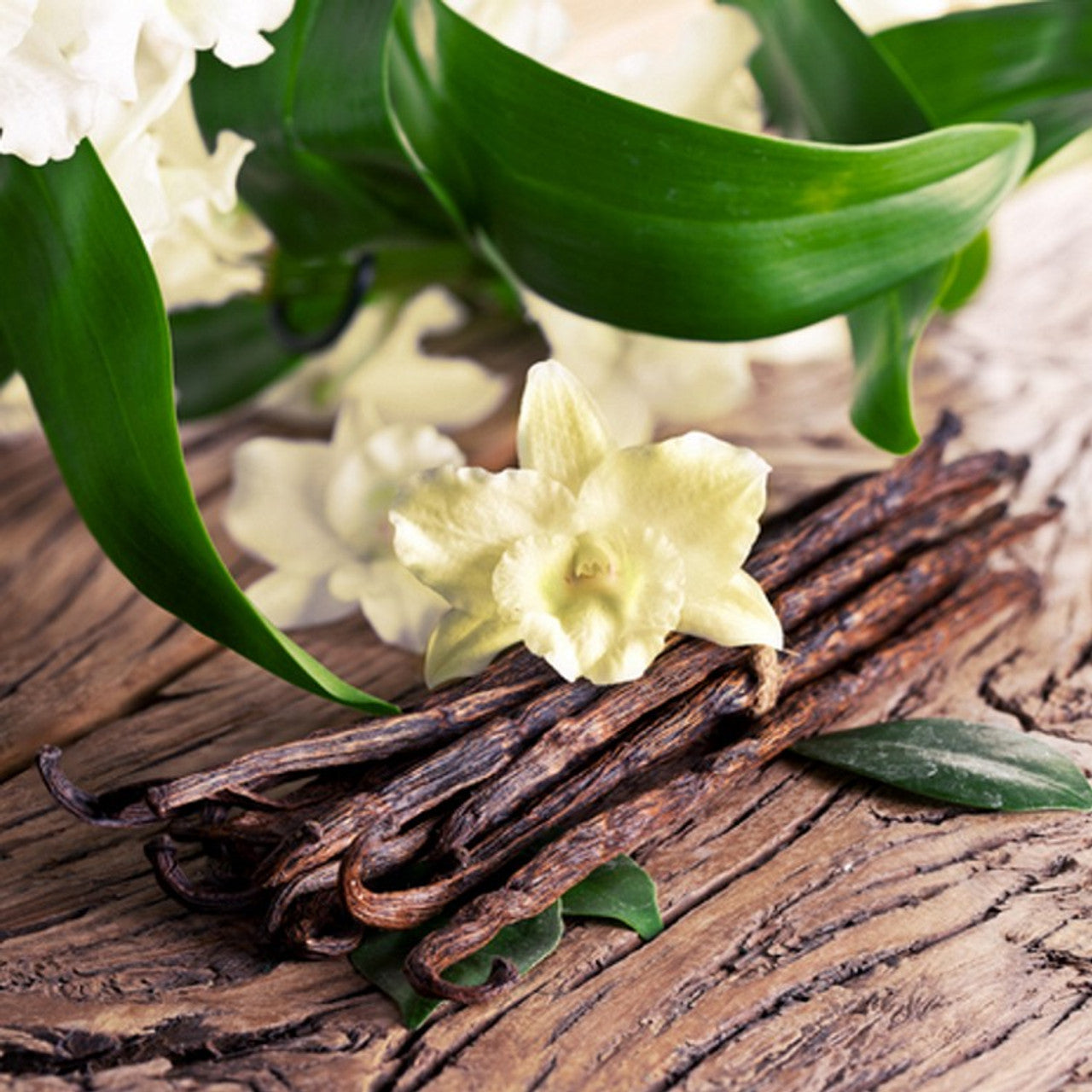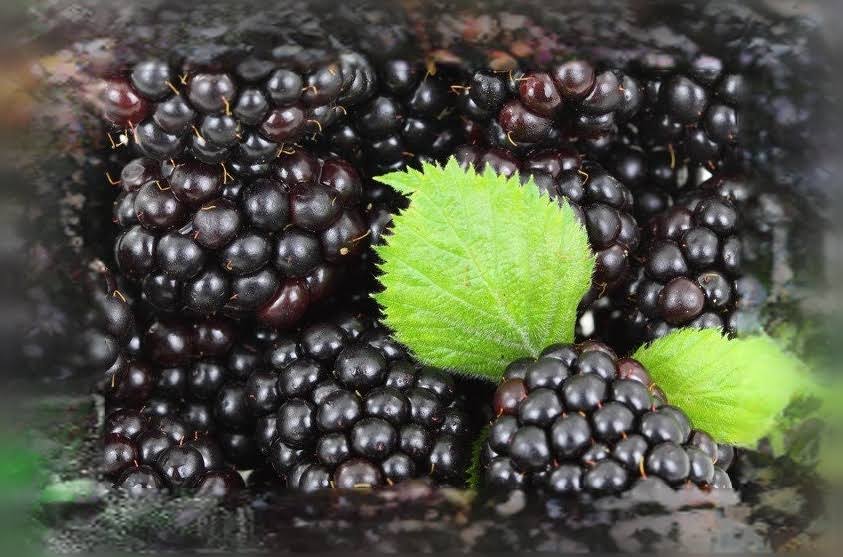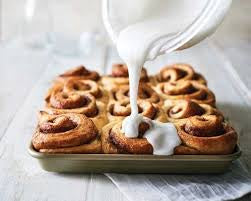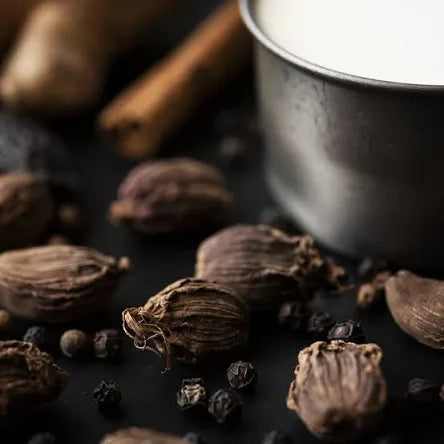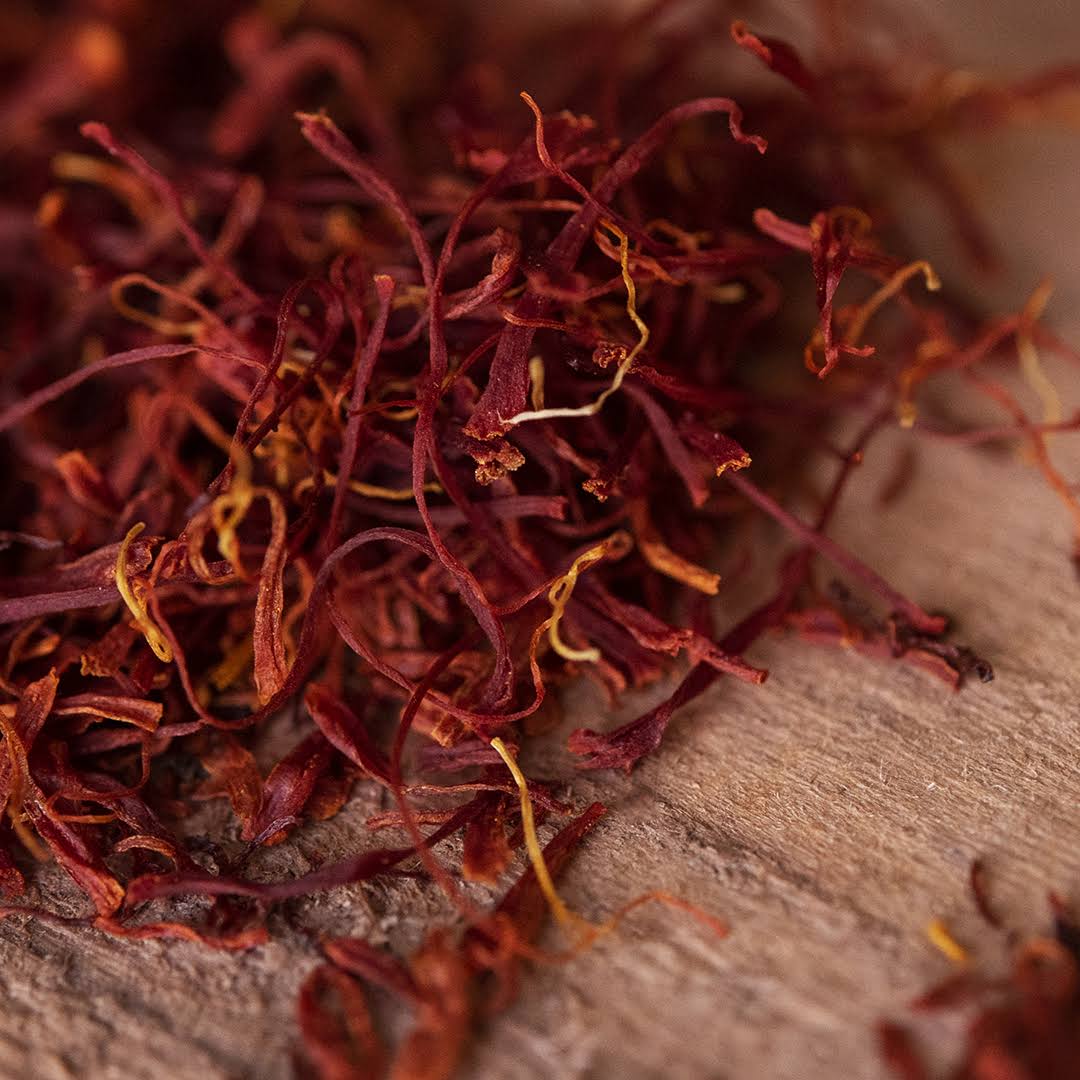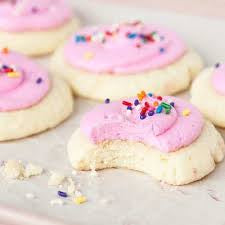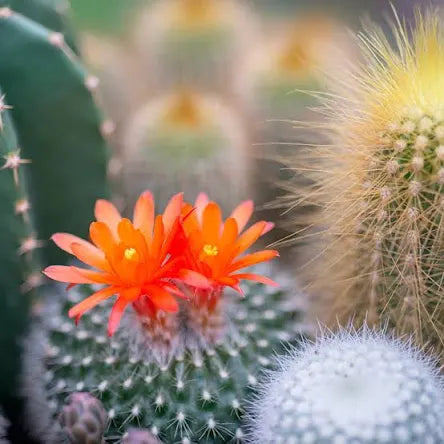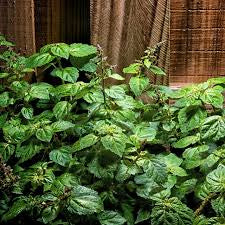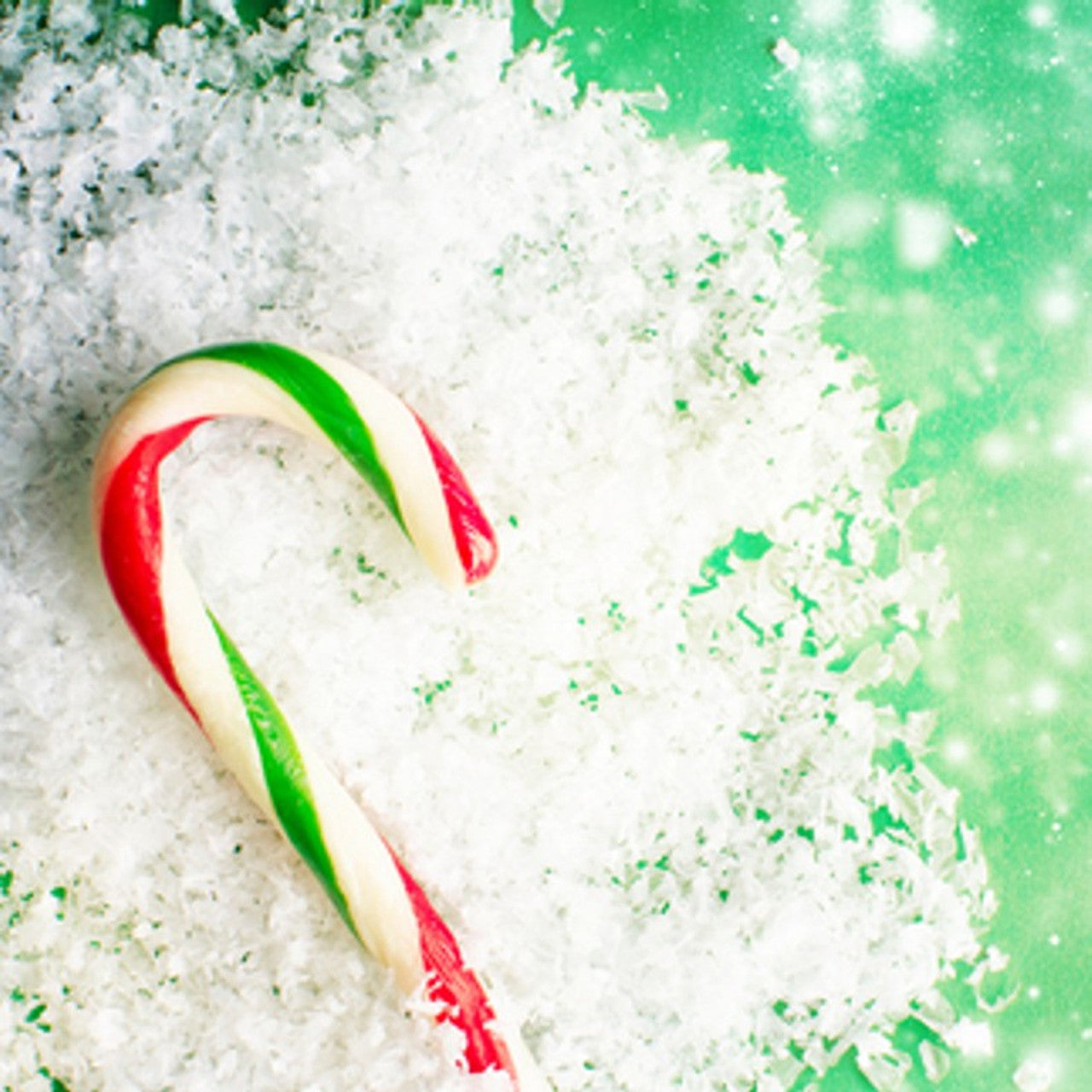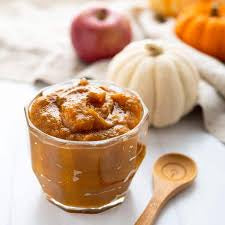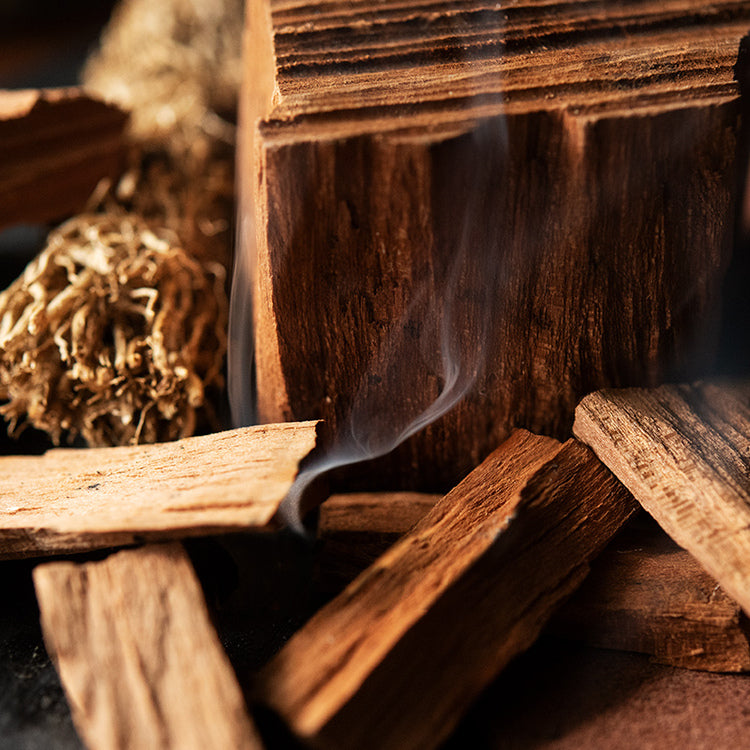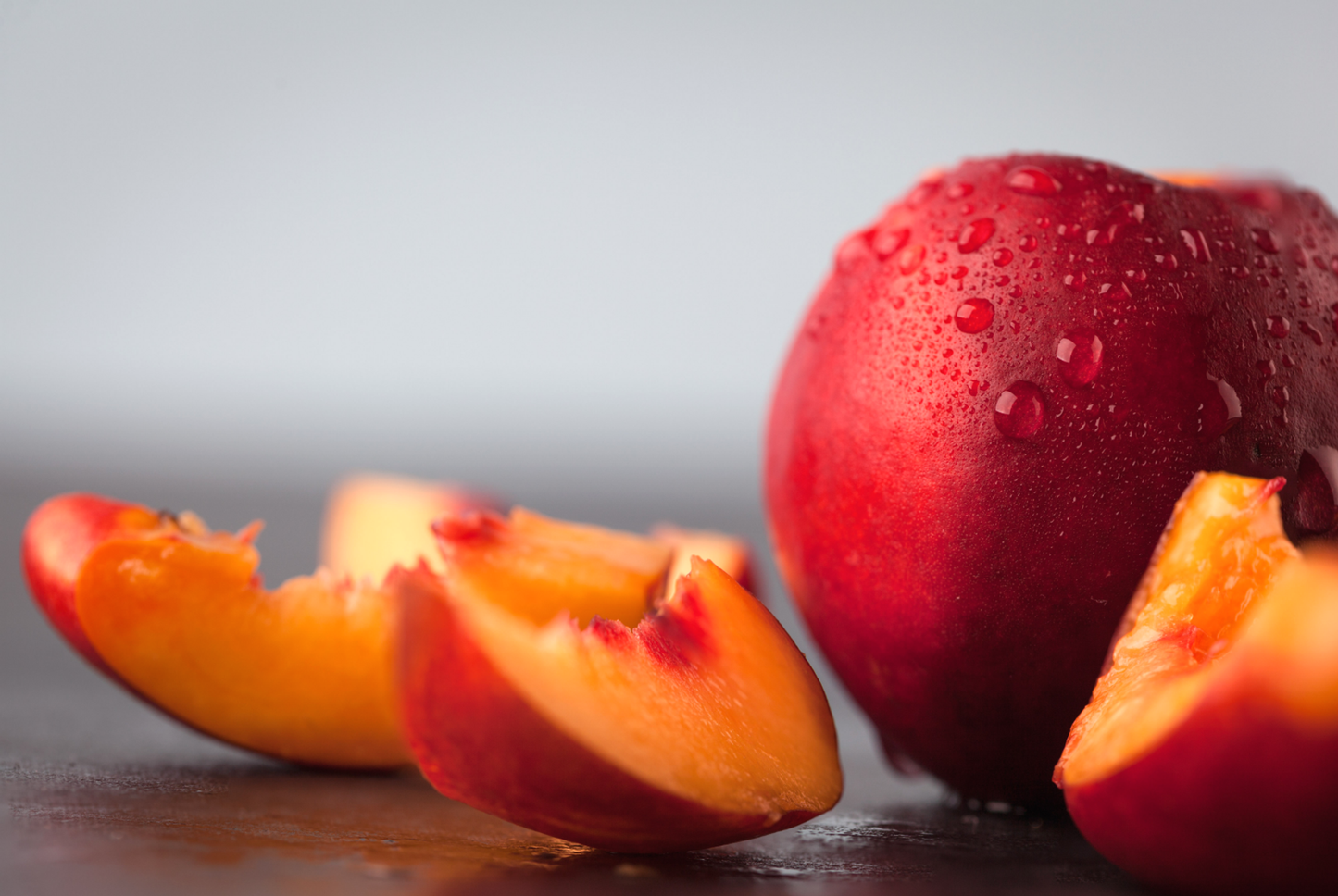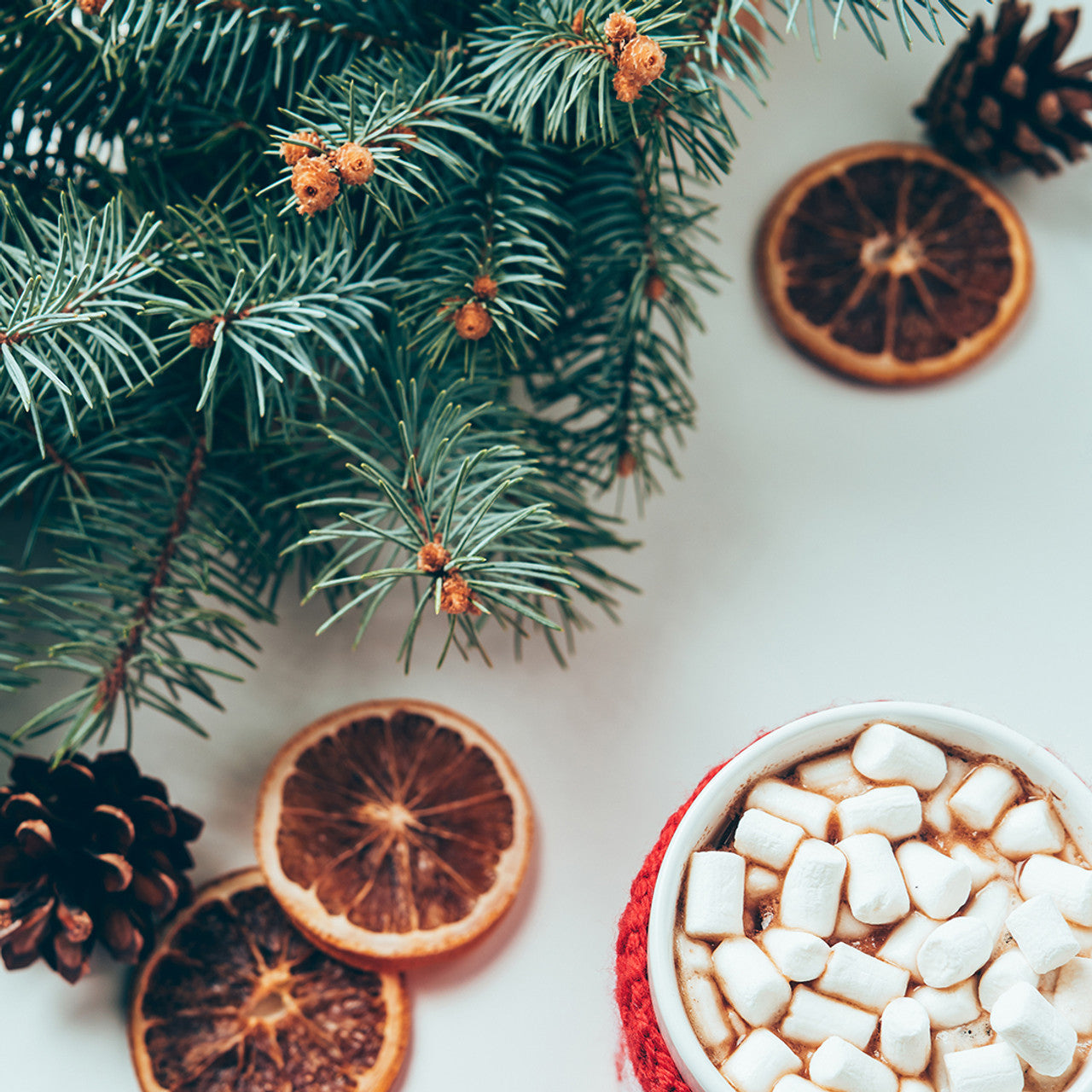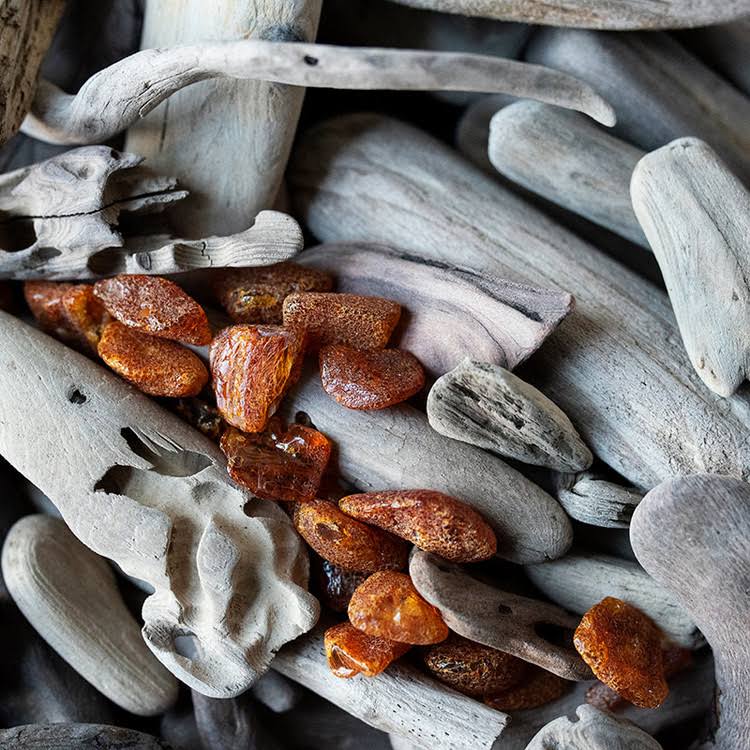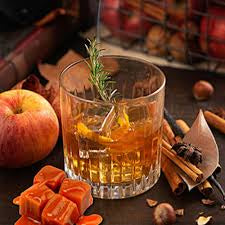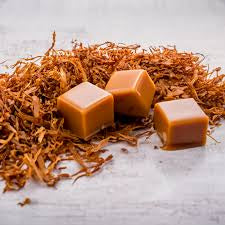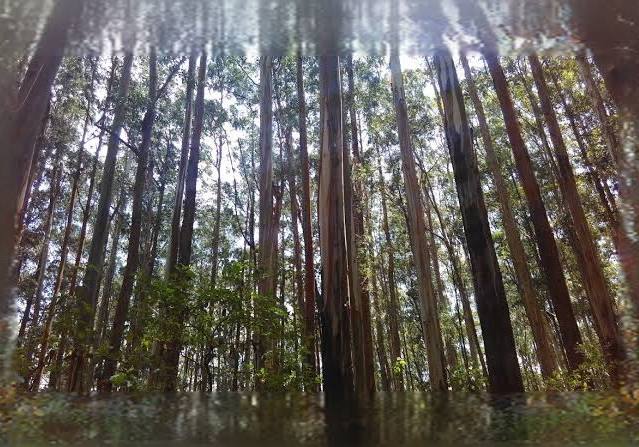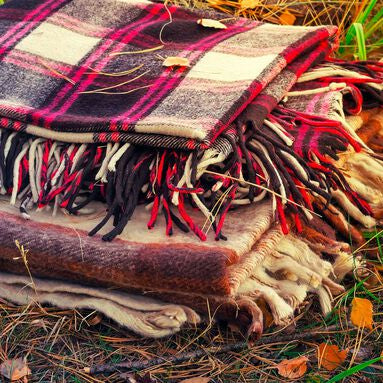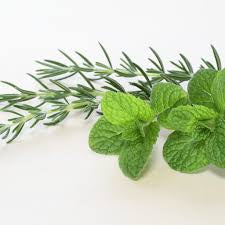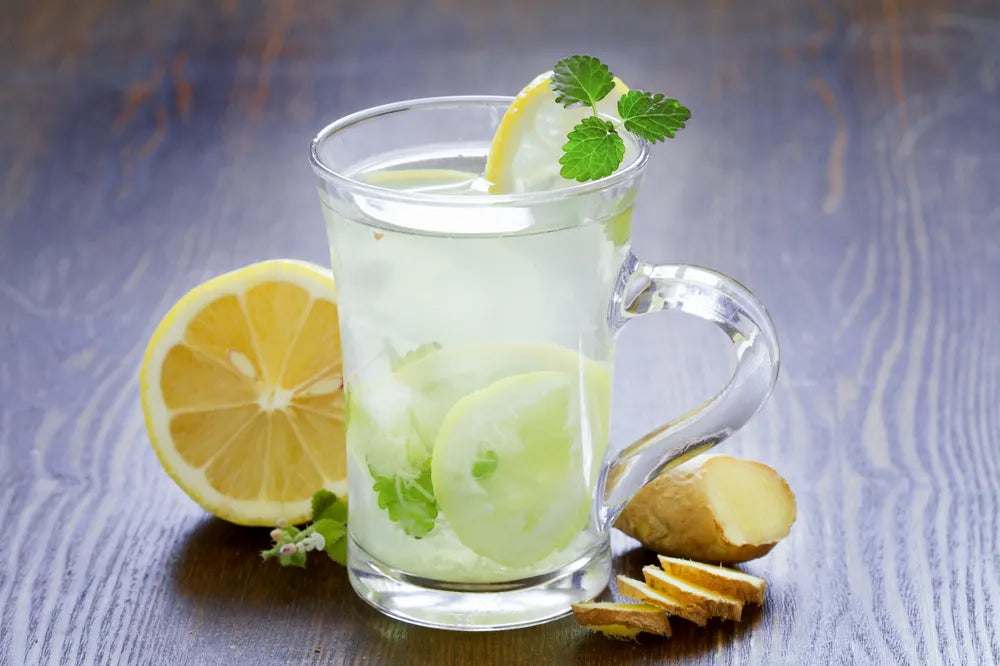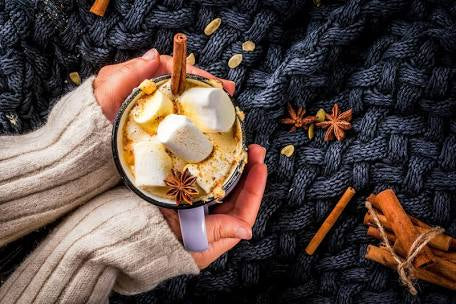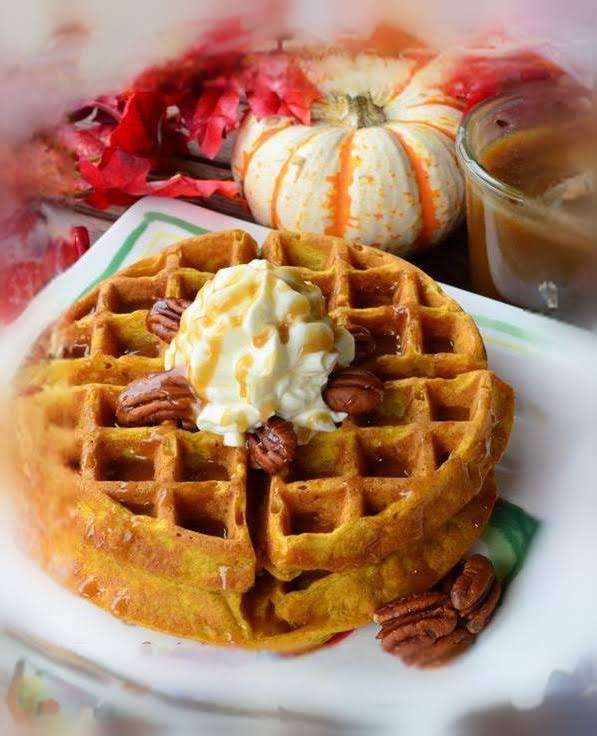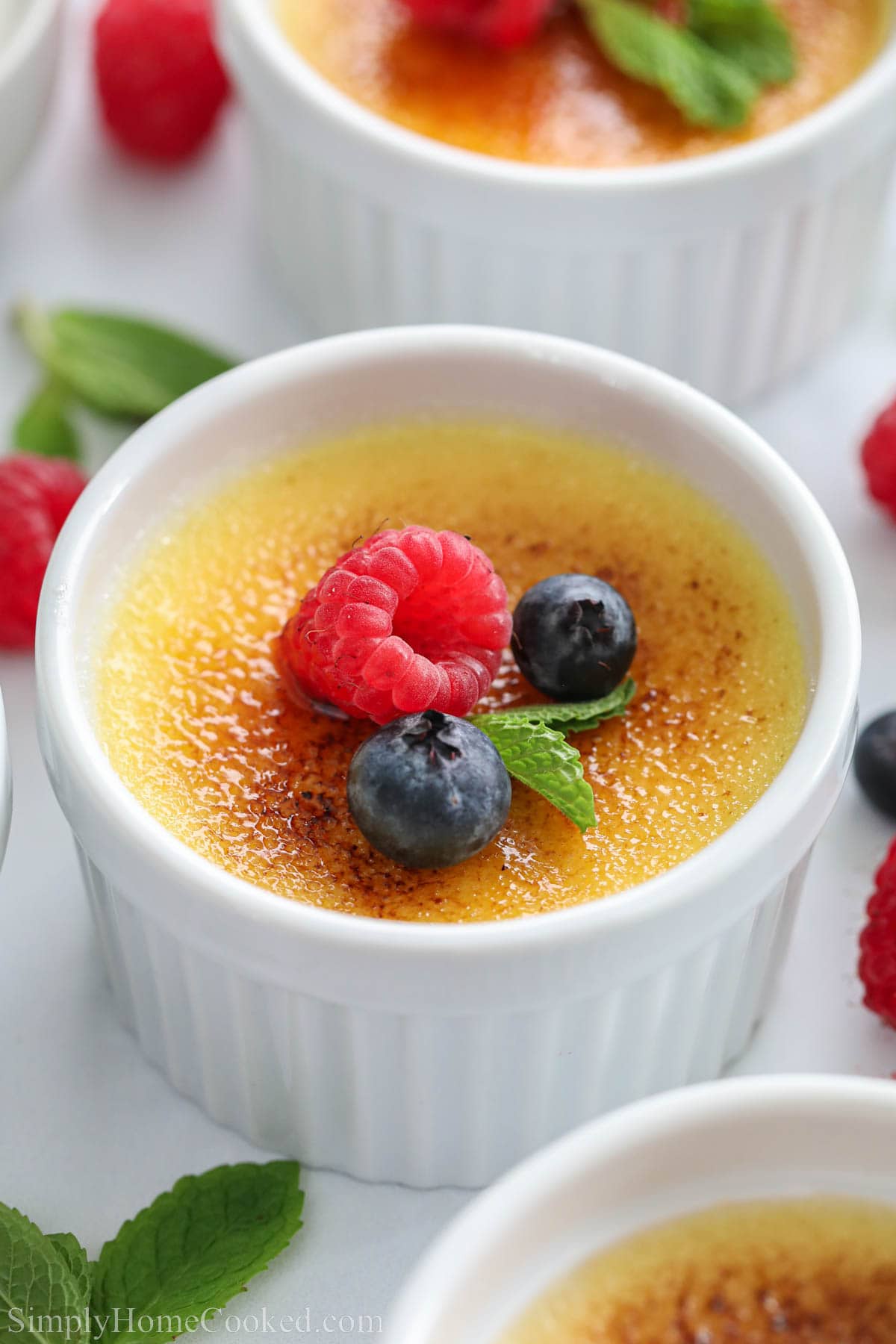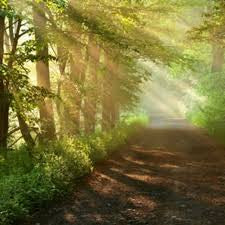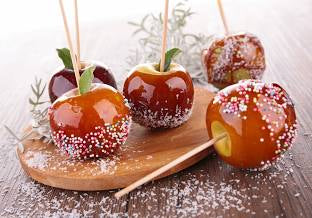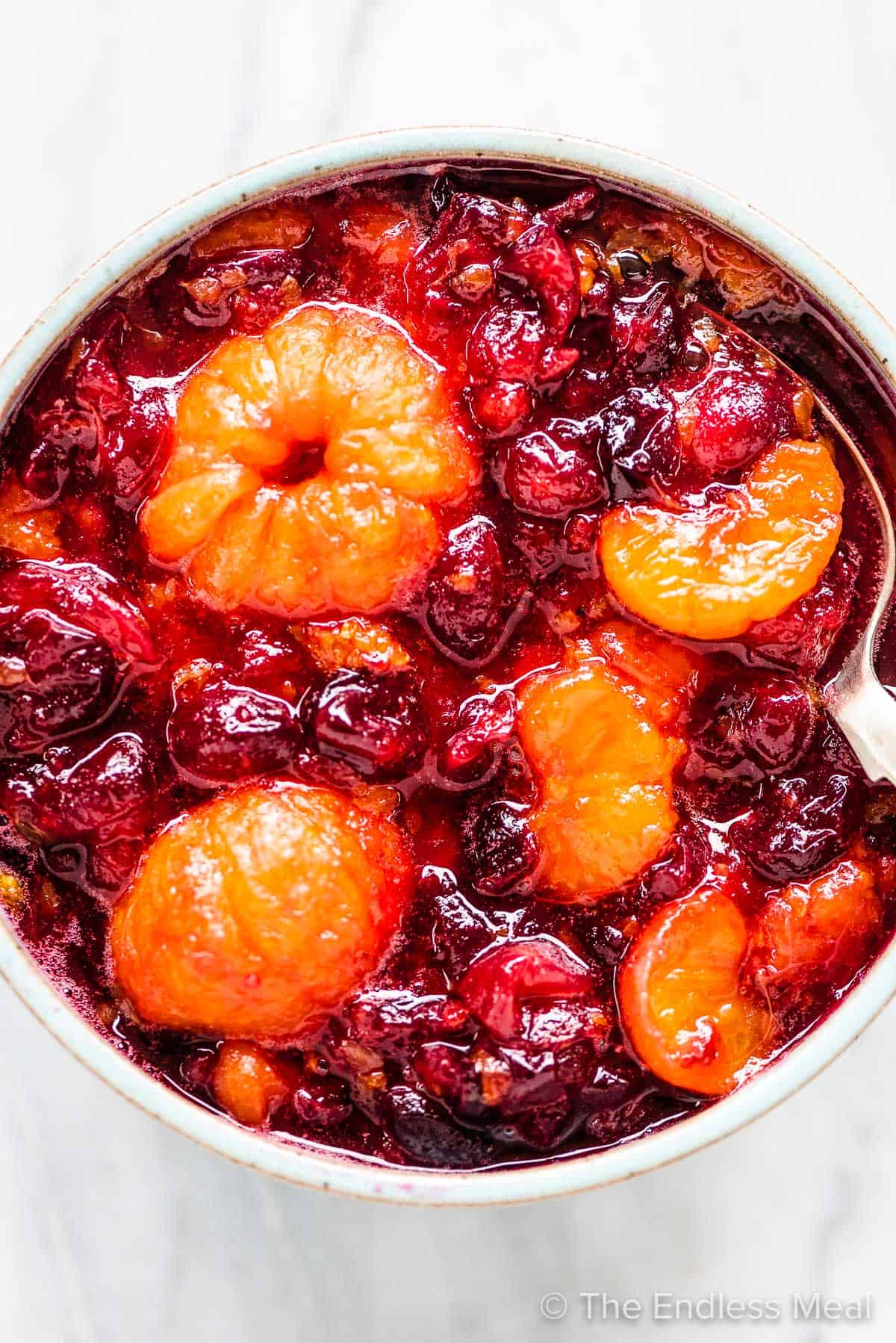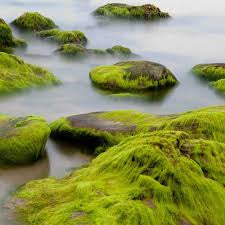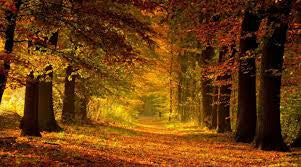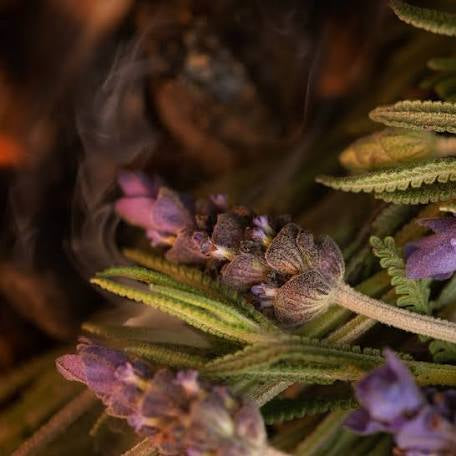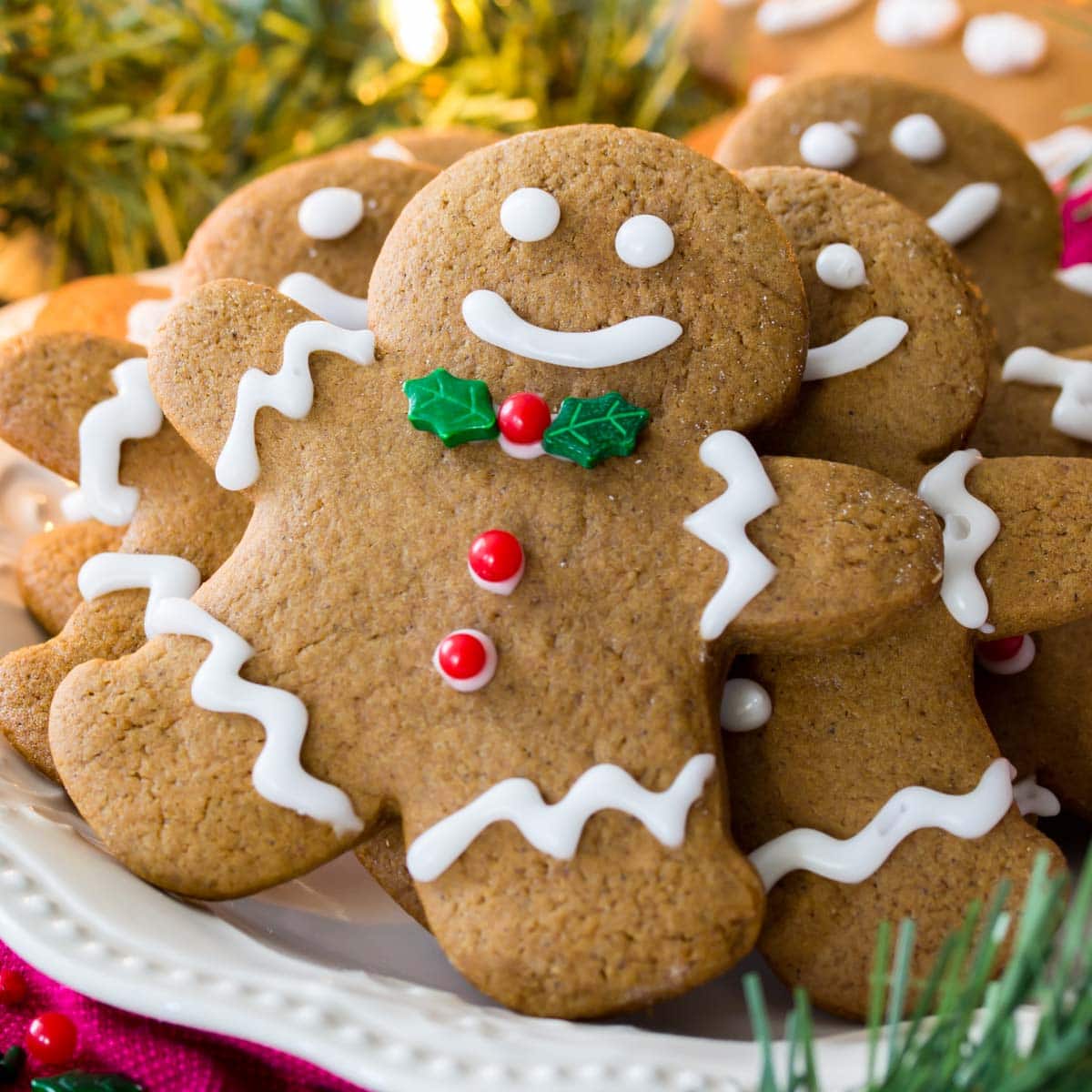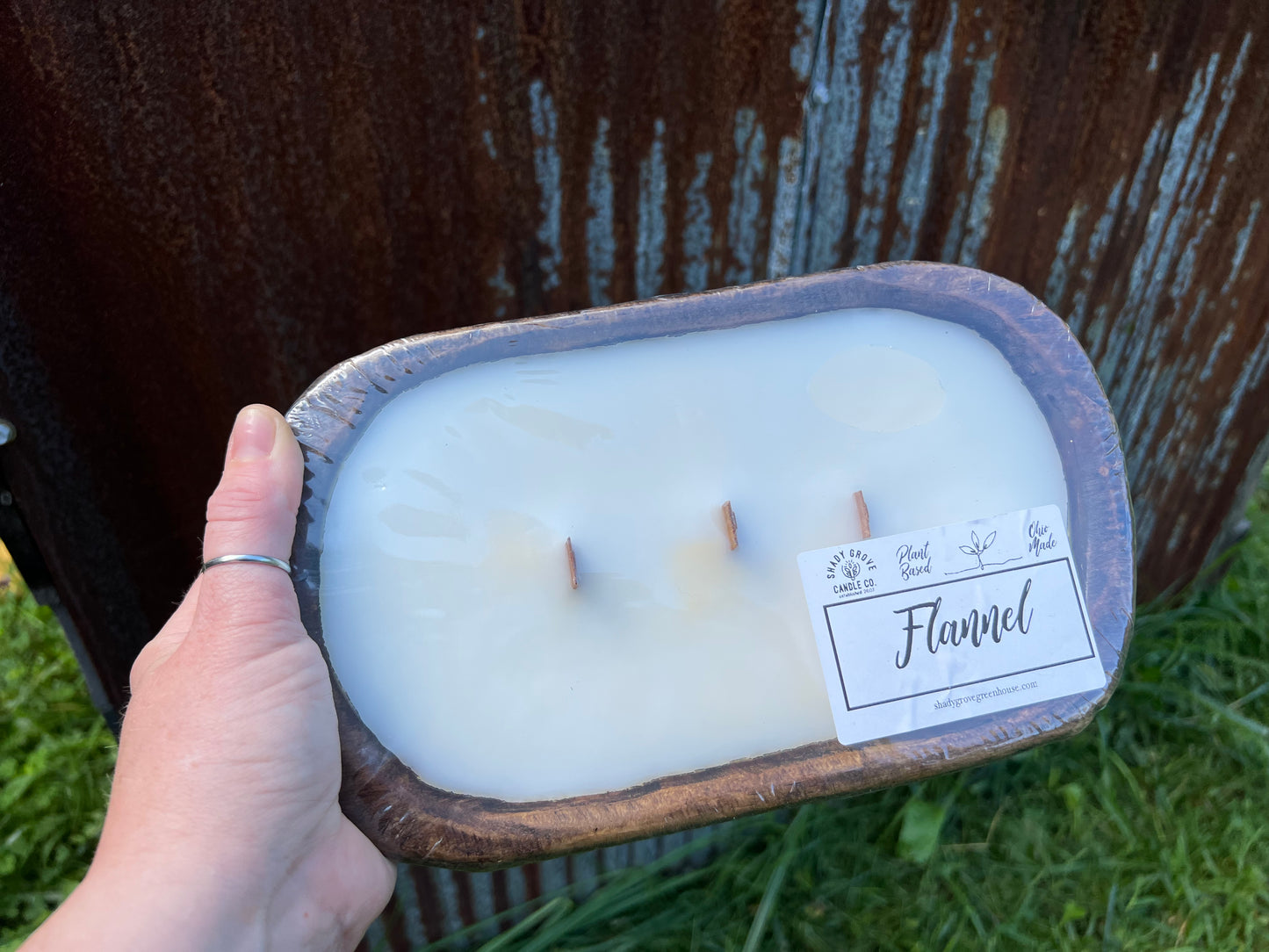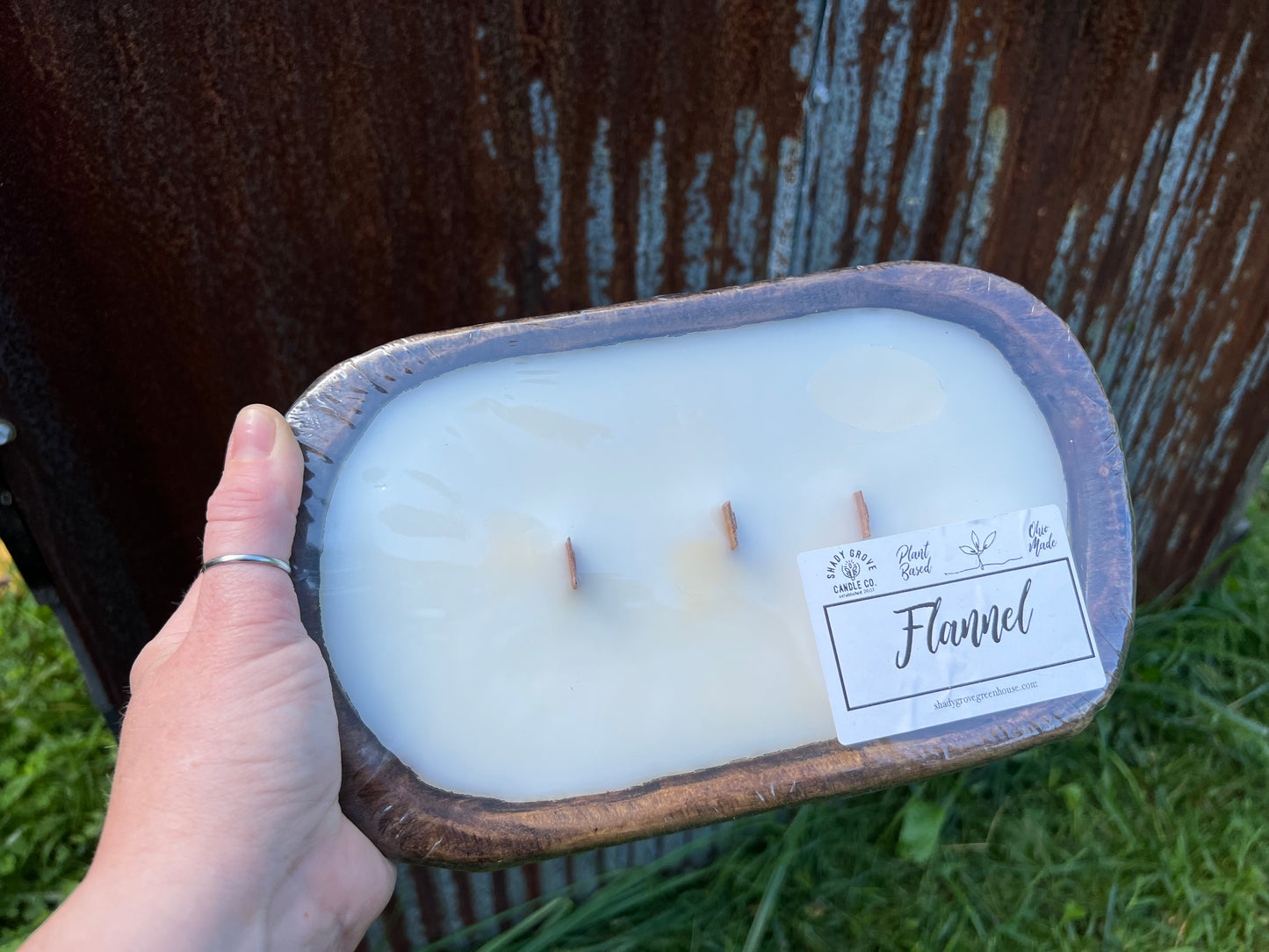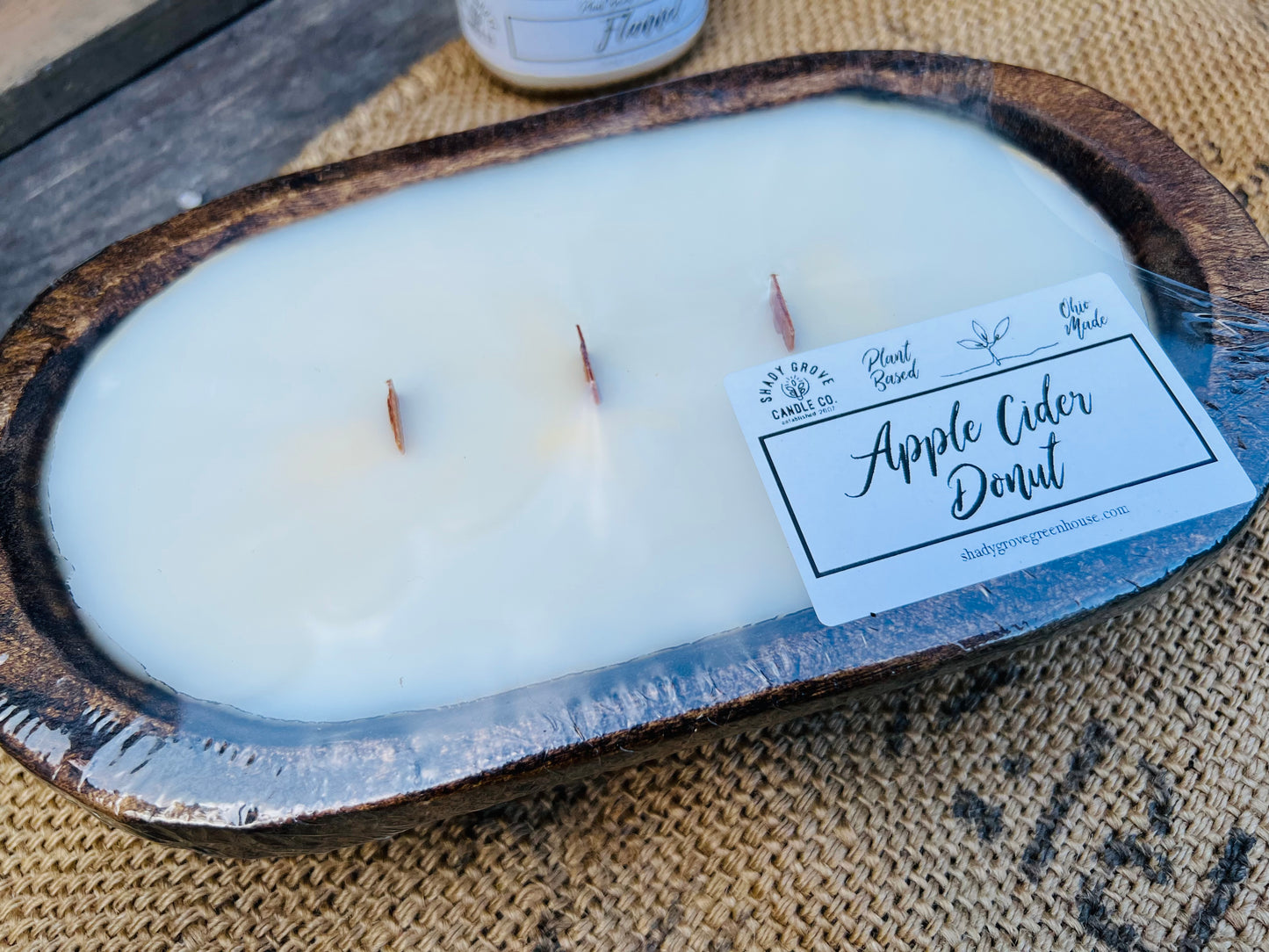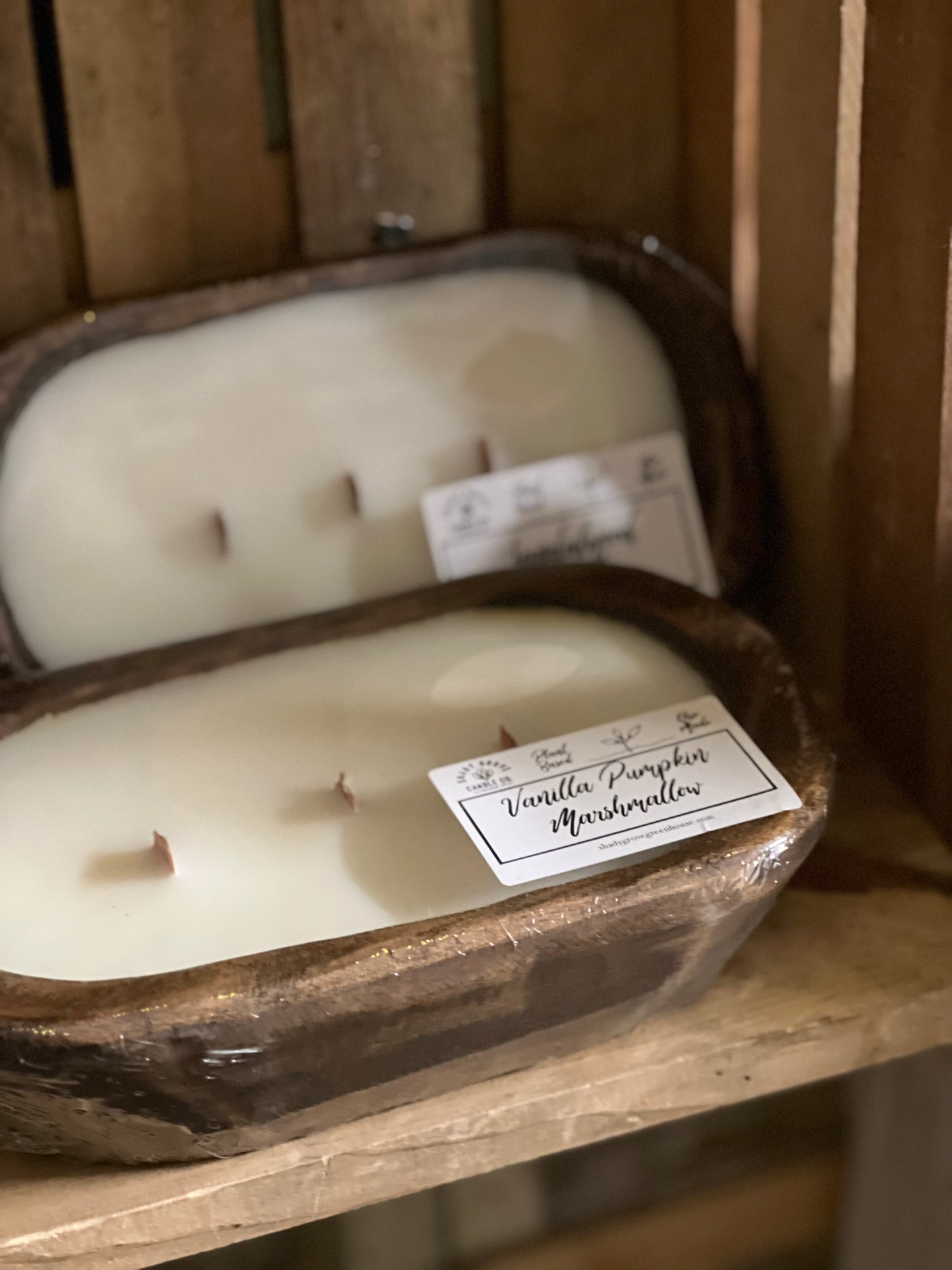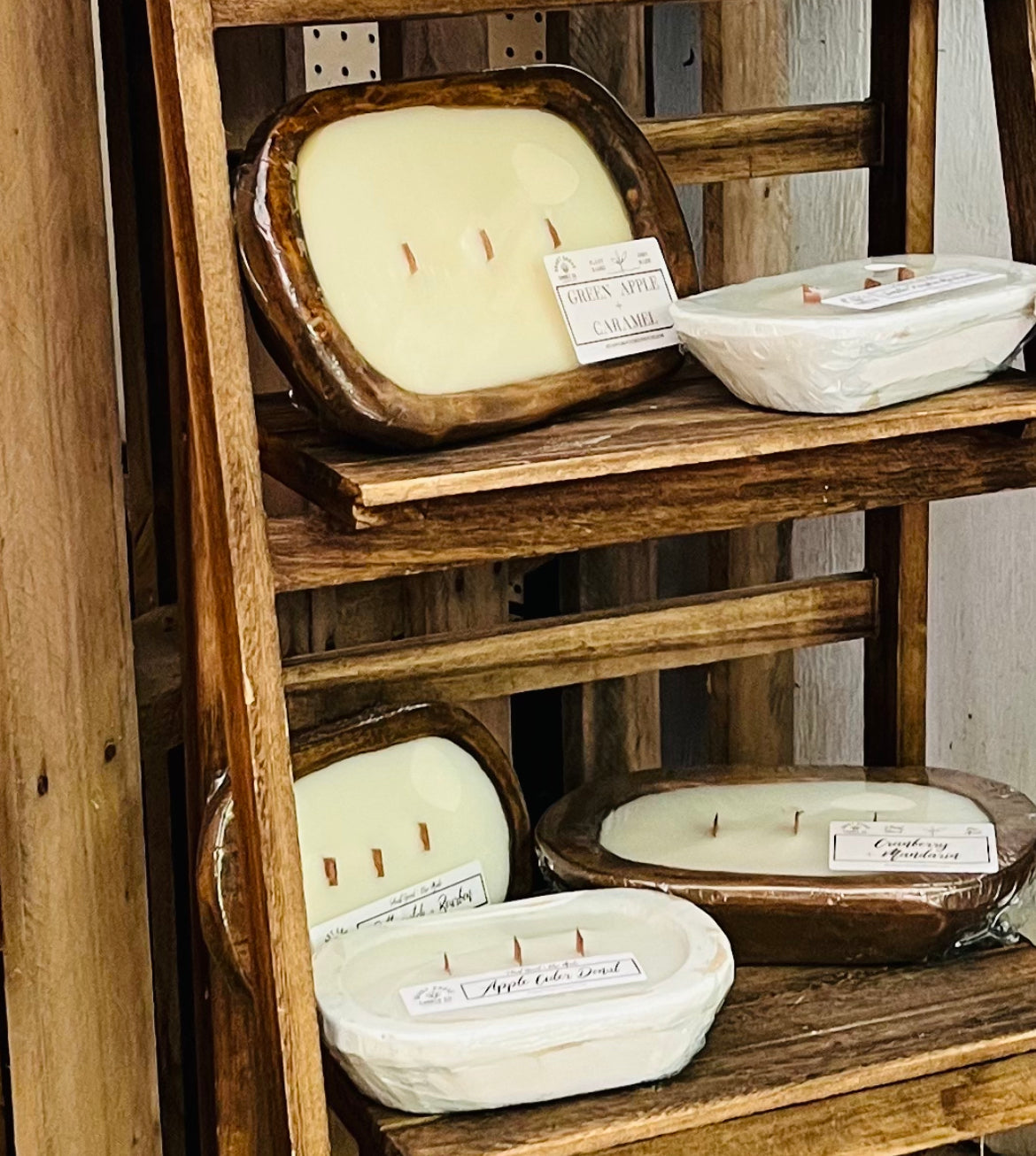 Warm Feels
The wooden dough bowl (3 wooden, crackling wicks) throws sweet smells and warm feelings to the entire room. My wife loves the Butterscotch Bourbon scent.